I said this was meant to be a place where I could look back on. So, here's my new Necrodancer Cadence PB of 10:40.84 from 2021-01-14.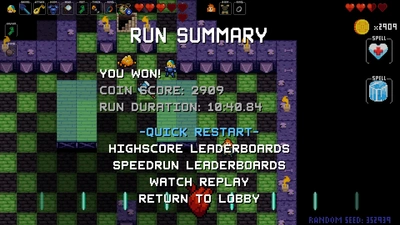 Something like 1:20 faster than my last run.
I got an amazing Dead Ringer quick kill (without knowing what I was doing, it just somehow worked) and then Boots of Leaping made a very fast Necrodancer kill too. It was a very lucky run.
I wish the replays didn't always desync.