Last field day I went up One Tree Hill and while it's a great spot (with lots of shade from the trees), most of my contacts were pretty nearby. So this time I decided to head further out and went portable on Anderson Hill road between Loch and Kernot (a little south of the summit of Anderson Hill and the radio rower).
The location has good line of sight towards melbourne, and also some great views. Even saw some birds of prey riding the air currents.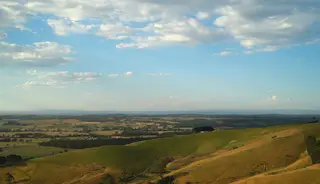 It was a very hot day, but thankfully several degrees cooler than it was in the city. After I setup the weather was fairly calm, but it didn't take long until the wind picked up. At one point it pushed over my antenna, and broke my beach umbrella, and for the rest of the day I hid in the shadow of my car boot. Really needed a better solution.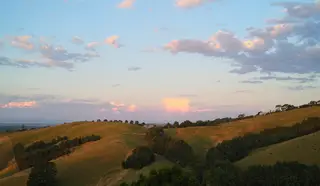 I ran 10 watts and a horizontal 3 element 2m Yagi-Uda. The antenna was mounted to speaker tripod a couple of meters up.
In total I made 38 contacts over the 7 hours I was set up, and made some pretty decent contacts (all 2m SSB):
VI75G in Geelong - 120km (75th Anniversary of the Geelong Amateur Radio Club)
VK3IK in Wallan - 129km
VK3ER in McLaughlins Lookout - 161km
VK3KQ in Enfield - 183km
I could just hear VK7MD once or twice, but they would have had no hearing me with the conditions.
Was there until sunset, just as the mosquitos came out.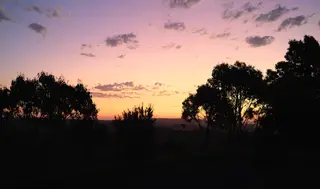 I'm really glad I went out, though I think I'll take a little break for portable operations for a bit :-)