I had a wonderful time down in Wonthaggi this Christmas.
It felt like I was only there for a day. Very relaxing, and great food.
On Boxing day I went up to Bass Hill, just 20 min from Wonthaggi, to scout a possible location for the 2023 summer VHF/UHF field day. Was worth going just for the views. With my binoculars I could see the Toora wind farm about 65KM away.
Bass Hill is the location of the VK3RSG repeater, and while there is nothing too high powered on the tower, I will need to find a nearby location to reduce interference if I go up again.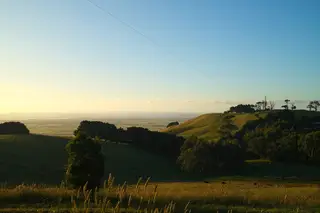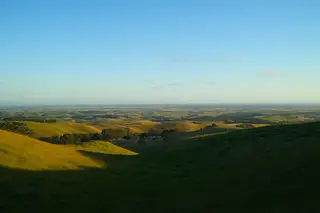 That said, I was very lucky as the atmospheric conditions were perfect for VHF/UHF over the bass straight to Tasmania. The instant I turned on my radio I heard VK7MD/Mobile on 2m FM simplex. Incredible.
I talked to several other VK7 stations on 2m FM, 2m SSB and tried some 70cm FM too.
I'm still amazed at what can be achieved with <10 watts and a portable antenna. In the future, I will be keeping a close eye on the conditions for another opportunity.